We Love Recommendations!
Thank you
I am very proud of the testimonials I have received from my clients. I hope you enjoy reading the shifts their lives have taken.
Coaching Testimonials
Hypnotherapy Testimonials
Goal Setting Testimonials
Other Testimonials
Coaching Testimonials
I highly recommend Judith for her intuitive coaching and hypnosis! I have taken big steps with my health and self care with her help. Don't stay stuck in bad habits! This challenging year is the perfect time to get into better health and living. Judith gave me the right tools. Thank you Judith, Ill be staying in touch for tune ups!
— Heidi Mc.
---
My story is unique to me, but I would venture to say similar and familiar to many.
I was emotionally, physically and spiritually bankrupt when I called Judith. Exhausted from grieving the death of three beloved pets in the short span of three months, in addition to family upheaval, I was in a desperate place. Years of not honoring myself, tending to everyone else first, drained what seemed like every bit of self-love I ever had. Which, quite frankly was not a whole lot.
Judith immediately shared a warmth and security with me that is simply her natural way of being. Drawing from her many years of coaching, she was able to assure me that I could trust her with my insecurities. No small feat.
Unlike therapy, there were few opportunities for long drawn out pity parties on how unfair life had been to me. Coaching, as I came to find out, was centered and focused on solutions. Judith listened, asked questions, then we went to work on what solutions were possible for my so called problems.
Through our weekly conversations, Judith somehow not only lifted me out of a very dark place but also with focused attention, encouraged me to see these obstacles as a way to learn and grow. And As a bonus, all my relationships have strengthened remarkably as a result of this newfound confidence.
There are so many little things that have changed in me that simply add up to a much happier, confident, self-assured woman. I just needed a little direction and urging, which I received through coaching with Judith.
I will be forever grateful that I took the leap of faith and worked with such a caring, compassionate and skilled professional coach. Judith Auslander is simply awesome!
— Liz V (Homemaker and budding solopreneur)
---
I looked to life coaching as an alternative to regular counseling because I wanted something more interactive and to serve my immediate needs. I learned many concepts with Judith and I got to know myself better as Judith went thru various exercises that helped me pinpoint who I am and what I need as an individual. Most importantly I learned to value myself which is the best gift of all. I recommend coaching with Judith because it is done in a comfortable setting (your home over the phone) and thru consistency (once a week) and with her many years of knowledge and skill, all make for an excellent way to change old habits that, for many of us, are hard to break. Thank you Judith for all you have done for me.
— Clara (Business Woman)
---
Judith Auslander is a peer and dear friend of mine. I've had the opportunity to observe her in action and I've experienced her coaching and compassion personally. I have no compunction in recommending her as a very well qualified coach.
— Kim B (Life Coach)
---
Coaching pushed me to evaluate myself and my relationships. Each session left me with something to think about for the coming week. I am empowered to be more direct and not apologize for things that are not my fault. I no longer beat myself up.
Judith is a fantastic coach and listener. She boosted my self-confidence and gave me a more focused outlook on life by steering me away from blaming others and showing me, instead, how I can bring about positive changes in my life.
— Alfredo T (Electrician)
---
Judith has a very comfortable presence. She uses humor nicely, asks good questions and summarizes the situation succinctly
– Scarlet T (Counselor)
---
I have had the pleasure of having Judith Auslander as my life coach. She has helped me tremendously in a lot of different areas in my life. Through her coaching, I learned to look at things in an entirely different way, to look at myself and what I am doing and the way I am reacting to other people.
It has helped me save my marriage, and have a great relationship with my family members. I can't begin to tell you the great difference it has made in my life, and it such a short time! I am eternally grateful to Judith for being such a great listener, and having such great ideas about how to react to other people.
She also helped me achieve some goals I've had for a long time but couldn't quite see a way to attain them. She helped me put them into small steps that were more realistic and achievable.
All in all, I would have to say it has been a great learning and growing experience!
— Julie C.
---
Judith, I felt so much better after our session.
I have been in a good mood ever since! I feel like I am getting a new outlook on life and the way I look at other people, and I can tell it's going to make a big difference. It's funny because the things I thought were giving me problems, aren't what was causing me all the stress. It was self-inflected stress. I was blaming my problems on everyone else! Thank you so much for your help.
— Julie (Cabinet designer)
---
Judith was compassionate, kind, and insightful. I felt that she was a partner in working with me on my issues, and kept me focused on results.
— Kimberly B (Life coach)
---
As a result of my coaching session with Judith, my determination to achieve my central goal was strengthened — she helped me reflect on the spiritual purpose of my life as well as the material success I hope to achieve.
— Beverlee P-A (Author)
---
A tremendous listener. The rest of my morning was terrific after this motivating conversation.
— Justin S (Lawyer coaching services)
---
Judith got me to focus on a vision of where I want to be. I'd lost sight of myself. Judith guided me to see that I can actually make some relatively small, daily changes that will take me towards that vision.
— JuliAnna (Mother)
---
Judith got me talking about things and thinking about things that sometimes cross my mind, but I never seem to take the time to sit down and actually contemplate. After talking with Judith, I have a renewed interest in making the time to do this. She clearly listened to me.
— Chris B (Banker)
---
I highly recommend Judith as a life coach. I have had the privilege of receiving coaching services from her and have found it to be one of the most influential life changing experiences I have ever had. Her coaching abilities are extraordinary. She is insightful, understanding, empathetic and intuitive. I have received more benefit from her skills and direction than I did from a career counselor, self-growth books and counselors in the mental health field.
Judith utilizes a wealth of resources and techniques to help effect change, push through plateaus and create an environment of learning and acceptance. She provides specific activities and assignments geared towards the individual's immediate and long term needs. She projects confidence to her clients and provides a sense of hope while traveling along a sometimes foggy journey. Her coaching skills help emphasize the journey and not just the destination.
Judith has a positive, practical and humorous look at life that is infectious, inviting and encouraging. She feels comfortable in sharing her own struggles and successes and not only coaches, but acts like a "best friend", giving honest feedback and useful insights.
I would not hesitate to recommend Judith as a life coach. I sing her praises to anyone who will listen and believe she is well qualified to assist anyone going through life transitions. Coaching is not just a job for her; it is a calling, a passion and a purpose. I am deeply grateful for what Judith has helped me do for my life. I now have tools to use, not just concepts and very practical ways of discovering my purpose and passions. She has helped me tap into who I am and identify my significance to the world.
Before meeting Judith, I didn't know anything about life coaching or what it entailed. Now, I realize what an important service Judith provides and truly found good value in my life coaching investment.
— Marcia R (Health Care)
---
It is with great pleasure that I write this letter of recommendation and reference for Judith Auslander. Judith and I have maintained a close friendship for the last eleven years. Additionally Judith has supported me with a couple of coaching sessions as I tried to navigate through some challenging issues in my life.
Judith and I met while attending Pacific University eleven years ago. She was a dedicated student who always stayed on top of her assignments unlike myself who leans more toward procrastination. I quickly learned that there was never a dull moment when Judith was around. She exudes energy, joy, and the love of life. This was the type of person I wanted in my life!
After graduation, we worked together in a summer youth program provided through the City of Eugene Parks and Recreation Services. She was able to communicate appropriately to people from all ages, backgrounds and walks of life. It was in this context that I became aware of Judith's great rapport with girls and women. There have been countless girls and young women that she has taken under her protective wing. Many of these have been so touched by Judith and the impact that she's had upon their lives that they keep in contact via phone calls, letters and e-mails.
Judith Auslander brings sensitivity and a profound commitment to coaching. From Reiki, to EFT and much more, she is open and eager to expand her knowledge base so that she can best serve her clients as a coach. She is constantly reading, researching and attending workshops to expand her professional development. Being coached by Judith was a pleasant, eye-opening and productive experience. She was an excellent listener who asked probing questions, which helped me get to the core of the issues I was working on. After each coaching session I felt like a burden had been lifted and that I was motivated get to work bringing about change in my life. Judith offered practical and do-able tasks for me to help me reach my goals. Best of all, I was able to follow through and experience success! I look forward to many more coaching sessions with Judith.
I am pleased to give Judith Auslander my highest recommendation.
— Leah W (Educator)
---
Judith Auslander is a significant person in my life. As my life coach and friend Judith is allowing me to develop a new awareness of myself.
Judith has outstanding qualities that allow her to work with people. As a client I feel safe communicating with her which allows me to open up revealing fears that keep me from moving forward in life. I find Judith to be tactfully bold when I become self destructive with my words when we are communicating or reviewing written assignments.
She is able to swiftly and with great knowledge guide me to revise my words or thought processes and make them positive. This in turn allows me to recognize how simply words and thoughts can be used to create a particular realm of lifestyle. I am astonished in the abundance of resources and exercises that Judith has for assisting to find insight and answers.
It is with great skill that Judith is able to listen, observe and provide direction so that a person can make their own decisions with her guidance to attain goals. I am positive that it is Judith's passion to create awareness and provide service through coaching and seminars that makes her so successful. I would recommend her to anyone.
— Julie H (Dental Hygienist)
---
Judith stands by her mission in life, which is to help others find their joy and purpose. Toward this goal, Judith has embarked on an educational journey that has included attaining her Masters in Education and completing training as a Certified Life Coach. Judith continuously is extending her learning. Some of the additional training that I know she has taken includes EFT, NLP, and a course in Know Your Purpose taught by Tim Kelley.
I have attended two of Judith's workshops. The first was in September 2007 and was titled D.R.E.A.M. (Destiny Realized at Every Awakened Moment). The second workshop was a series of four 2-hour trainings on goal setting. As a facilitator, I found Judith to be well prepared and organized. She presented comprehensive material in a fun and understandable manner which I thoroughly enjoyed. I believe it is important to note that the classes were comprised of group of people from diverse backgrounds and ages. Judith was able to connect to each of them with humor and style.
I highly recommend Judith for your organization. If I can be of any further assistance, please feel free to call me.
— Jan B (Social worker)
---
Wow, that WAS a great session and I think you are DA BOMB. I have been doing my affirmations and already it has made a difference! Amazing! All these years I have never done any before. I will get your book as soon as I get the rent paid on the first! Thank you SO MUCH for your help, and I know it's only the beginning! Take care and I'll be in touch!
— Deb (Educator)
---
I thank you for taking me on as a client in my time of transition. At a time in my life when I seemed to have a million things going on at any given time, and not sure how to prioritize my next move, you helped to guide me. I sincerely thank you and would recommend anyone that needs a little gentle guidance to turn to you!
Thanks a million!
— Audrey T (Life coach)
---
Her personal attention to your needs are well addressed with compassion, asking the right questions' and not deviating from the program designed for you. She is a true dedicated "guide" looking out for your best interests. I highly recommend using Judith and Wise Heart Coaching for your reaching your personal life's goals.
— Debbie S (Solopreneur and Queen of her Red Hat Group)
---
Hypnotherapy Testimonials
My first visit with Judith was 4 years ago. I have had 8 sessions with her so far and love
how much I gain from her coaching/hypnotherapy sessions. I'm so happy to continue to work with her on resolving more of my past life regression. Judith is such an amazing, wise and sweet person to confide in. I feel so great after seeing her. It's so worth it!! She is excellent at what she does!! I highly recommend her!
— Cindy L.
Judith is very easy to speak with and relate to. She makes you feel at ease quickly. I have learnt how to use several techniques from her emotional toolbox. Many of these tools are about rewiring the responses from your body/mind. If you do the work, you will benefit from these tools. Thank you Judith!
— D V
______________________________________________________________________________________________________________________
I sat with Judith for a five session program and she helped me resolve some deep recent losses and transition peacefully into the next phase of my life. She provided me tools for revisiting my experiences on my personal time and helped me still my mind and regain my ability to sleep. I could not have imagined such deep results as a result of this help. Thanks Judith!!!
— Ozzie G.
_______________________________________________________________________________________________________________________
UPDATE:
I'm still walking every day. Average a week is 106,000 steps. I'm now down to a size 6 pants. Feeling great, I still have my ups and downs. But I'm getting through it. Thanks again for your life-changing outlook on my life!
Judith has changed my life in so many ways. She has given me the strength to move on after being with the same man for 35 years. Judith has shown me who I can be at the age of 58. I'm now the woman that I once was at the age of 25… I have lost 50 pounds and done things I thought I would never do. I owe so much gratitude to this amazing woman. I know if I ever hit a wall again I have an amazing friend to call.
Thank you, Judith for showing me Yvette again <3
— Yvette
____________________________________________________________________________________________________________________
I can't even begin to express how thankful I am to have met Judith. When I had my free 30 minute phone call, I knew instantly that I wanted to work with her. She has taught me many useful tools that I will continue to use for years to come. We also did hypnosis which was a great experience. I highly recommend Judith to anyone trying to make some changes in their life for the better.
— Marisa C.
____________________________________________________________________________________________________________________
I was a 50 year cigarette smoker. I was in need of a new hip but I had to be nicotine free for 30 days before surgery could be scheduled. I tried on my own with no luck. I came across Judith's website. I scheduled a 3 appointment session. On the day of my first session, I smoked my last cigarette at 1:20 in the afternoon. During my session Judith installed thoughts on choosing healthy snacks to combat weight gain that goes with giving up the smokes. I'm happy to say after not smoking for six months I gained 7 lbs only!
Judith also installed thoughts about having a easy time with the recovery from my surgery which I had sort of forgotten about. I'm here to say that this complete hip replacement surgery was a CAKE WALK! I have no doubt that the suggestions Judith gave me were the reasons for my recovery. The day of surgery, I took the long route out of the hospital with a walker. NO WHEELCHAIR. It was AMAZING! Within a week I was walking with a cane, and after 2 weeks, I lost the cane, literally!!!
The whole experience has been mind blowing easy. EVEN NOT SMOKING was easy. Its been 6 months since my last smoke and honestly some days I forget I ever smoked.
When you are serious and ready to make a big change in your life, and feel like you need help getting to the place you want to be, I highly recommend contacting Judith. Thank you Judith and Riley.
— Cheryl N.
____________________________________________________________________________________________________________________
I just completed my 5th session (out of a 5) and feel so much better than I did going into it. I wasn't sure what to expect but I was willing to try hypnotherapy. Judith really takes the time to listen and understand what you want to accomplish. She guides you through setting your intentions and helps you understand how to heal from past events. I love her directness and no nonsense personality. I need that! No sugar coating. She has the absolute best assistant Riley (her sweet dog) who is there to support you during your sessions. On a couple of occasions when I needed it most, she gave me a big hug and extra love that I needed coming out of hypnosis! I am going to continue with Judith and Riley for coaching sessions and would highly recommend her. The free discovery session is great to see if you are a good fit. We met on ZOOM and I knew instantly that she was the one! Thank you Judith and Riley. I look forward to my coaching sessions!
— Joy H.
____________________________________________________________________________________________________________________
I just had an incredible hypnotherapy session with Judith Auslander (Wise Heart Coaching and Hypnosis)! I went DEEP,
DEEP, DEEP. She held space for me so masterfully and with such heart that I was able to look "beyond the veil" and see clearly.
She named her business correctly! She is very wise and has an incredible heart. She has a very large toolbox of skills to draw from, and she was flexible and present enough to really deliver support and direction for each inner experience that needed to happen, even though it took a surprising direction.
If you are seeking greater clarity, inner freedom and direction, I highly recommend reaching out to Judith. She offers free discovery sessions. (She didn't ask me to write a testimonial, and I am receiving nothing from her for doing so. I feel compelled to share her as a resource.)
— Aiyana Mc.
____________________________________________________________________________________________________________________
Judith is absolutely amazing! I am so grateful for her help. I have been to many therapists over the years for eating disorders and general anxiety, and Judith is the first to really help me change my life for the best. She is warm, friendly, kind, non-judgmental, caring, and just all around gifted at what she does. Also, Riley is a gem.
— Mariam N.
____________________________________________________________________________________________________________________
I am very happy to highly recommend Judith, Wise Heart Coaching & Hypnosis, and her Past Life Regression Hypnosis program. I have been curious about PLR for quite some time. I really didn't know what to expect, however, I have experience with very deep meditation processes to heal different parts of my life that included a creative component. I knew that I needed to just trust my subconscious mind with whatever came up in the session and Judith made me feel at ease with her and even more trusting of the process. I was able to get answers from two past lives about physical pain in this life. I also received information about past life soul connections with people from this life that helped make sense of our relationships. When my session was over her sweet pup, Riley, jumped in my lap and offered even more emotional support! This is an experience I hope you'll consider having with Judith & Riley!
— Anne H.
____________________________________________________________________________________________________________________________________
I am forever grateful to Judith for her dedication to helping me grow and heal. I just finished my last session with her, it was powerful. Through hypnosis I was directed to deeper parts of my past, present and future self. She took time to learn about my life and unravel the parts that no longer serve me. I would not have been able to achieve this level of awareness on my own. I would recommend her services to anyone seeking a life of gratitude, freedom of choice and the ability to forgive the deepest grievances the past.
— Anna J.
---
When I came to Judith I had a deep sadness and anger towards me and some people around me. Judith did an amazing work with me to heal all the past events as a child where my anger was. Now I Am feeling wonderful, free of fears, I was able to forgive my parents, past relationships, and now building and enjoying the relationship with my parents and partner. I Highly recommend Judith. I am really happy I found her. Thank you Judith ❤️
— Ana L.
---
I am absolutely blessed and grateful I was lead to Judith! I had made a commitment to doing some serious work on myself and my spiritual well being. I find traditional therapy lacks deep, self evaluation. I have been doing work personally with my own energy via meditation. Meditation is extremely helpful and pairs with hypnosis very well! After reading reviews and having a consultation, I felt assured in my decision to work with Judith. She is real, she is honest, intuitive, caring, helpful….all of the wonderful comforting things that make you feel safe in trusting her abilities. I was not sure how I'd take to being hypnotized but essentially if you can visualize you can be hypnotized 😉 Judith has the gift and wonderful technique to get you exactly where you need to go. I am more positive and 'light' feeling. I feel free and forgiven! The goals I set out to accomplish with this process were fully (and exceedingly) met. Judith has given me powerful tools I will use forever. I have no doubt I will work with her again when and if I need to. Hopefully I can meet her, and her pup, in person (all our sessions were via Zoom due to COVID-19).
— Danielle G.
---
Thanks to Judith's expertise I had the easiest time quitting smoking! I never imagined hypnotherapy would be so effective. After smoking for almost 40 years (except for a seven-year and two-year abstinence), I dreaded going through the process of quitting. Nevertheless, I had decided that smoking did not satisfy me anymore and needed to quit. I didn't want to use drugs to quit so I turned to Judith. I never worried about whether the process would work, but I was bracing myself to go through intense craving, especially the first few weeks. To my surprise, I had absolutely ZERO cravings. At key times throughout the first days (after coffee, meals, etc.), I would think that I usually smoked at those times but felt no real compulsion to light up. It has been four week since I smoked, I have no desire to go back to smoking for any reason. Thanks, Judith!
— Hector I.
---
I just had a great session with Judith!  What a wonderful opportunity for me to focus on self improvement and self-care during these massively challenging times. I didn't have to leave home….I simply video-conferenced with her via Zoom…and it was half the normal investment!  I highly recommend taking advantage of Judith's special.  You can take advantage of hypnotherapy or coaching via video conferencing with her and get the same amazing results as an in-person appointment.  I love how caring, creative, and flexible she is during this difficult period.  These efforts allow Judith to continue to help me create the life I want and deserve as we are all quarantined.
— Eric U.
---
Judith is amazing. Went to her to stop smoking, year and a half later I still haven't cheated once. I love the newsletter and the new page you created.  Thank you so much, Judith.
— Danielle S.
---
I have been terrified of dogs for the past 38 years.  I was told getting a dog will help me overcome my fear, so I got a dog two months ago, but I was afraid of getting close to her.  I decided to have a hypnosis session with Judith to Overcome Fear of Dogs, and OMG! I couldn't believe my eyes! After a session I was able to pet her dog! I wasn't afraid of dogs anymore, it was my first time petting a dog and I felt absolutely fine! I went home and started petting my dog.  At first she was confused and was not sure what was going on! But after an hour she enjoyed all the attention that she got from me.  I am so thankful to Judith for helping me to overcome my "past" fear of dogs, now I can play with my dog and show her how much I love her.  Thank you Judith! You are the best ? — Azita V.
---
Quint shares what he learned through hypnosis in this humorous speech which won him first place in his division at Toastmasters.
---
When I first heard about "Hypnobirthing" I was a little skeptical.
No pain during birth? No medication? Can it be real? Thanks to Judith I was able to achieve a beautiful, PEACEFUL and painless birth. She taught me how powerful my mind was and helped me feel confident for this beautiful birth I had planned. When I first walked into Judith's office I felt completely scared every time I thought about giving birth, and after a couple of sessions I felt EXCITED for the day of my birth to come! I cannot recommend her enough! 🙂 If I decide to have more children in the future I will definitely be using the techniques that Judith taught me again! JUDITH YOU ARE AMAZING!
— Jissel D (Nursing assistant)
---
Judith Auslander has a tremendous cache of skills to bring to coaching and hypnosis. This lady has walked the walk and can meet you at your level, whatever it is, and guide you to where ever you choose to go!
She is practical in addressing issues and down to earth in her approach. She is a friend, confidant and mentor all in one professional delivery.  She loves her work and her clients and it shows.  She is dedicated and committed to getting YOU where, and who you want to be. Her companion Riley simply adds icing to the cake! They make a great team and she welcomes you to be a part of that as you journey towards your goals.
She walked me through a very dark and stagnating time in my life. In my 60's, ended a long-term relationship, have a chronic illness, financial issues, not happy where I was living — it was all of life starring me down with little initiative to move forward or knowing how or in what direction.
I took a chance and called for a free introductory visit. Not sure I had the motivation to follow through, Judith knew almost instinctively where to shine her light so I could see to move forward. I am excited about my new life and am eternally grateful! Can't say enough good things here — highly recommend!
Thank you, Judith and Riley
— Connie B (Student and independent sales)
---
During hypnosis with Judith, I got to the root of and dissolved problems that were both present and buried deep down in my life. Because of this, I watched my life positively transform faster than I could have ever expected, and I continue to experience spiritual and mental growth in myself even after finishing my sessions.
I've resolved inner issues, learned how to deal with my emotions, and changed my perspective on life to one of positivity, hope, and acceptance. At only 18 years old, I now have the inner strength and wisdom to begin the next chapter of my life with confidence and happiness. Hypnosis with Judith has truly changed my life.
— Maddie (Student)
---
I experienced hypnosis with Judith and have enjoyed multiple results. I notice that by letting go of things I was told in the past about myself that were negative or limiting, that I am feeling free of blocks that were holding me back from being successful in my business. I feel a lot more ready to move forward with my business, more hopeful and even excited! Judith is an accomplished coach, hypnotist and healer. She delights in helping others be all that they can be. Thank you Judith.
— Marilyn (Massage therapist)
---
The round room really allowed me to have a place I could safely deal with my issues. When I started letting go of the things I had been holding on to for years I began to see myself as powerful again. What's also great is that I am not thinking about food all the time like I used to.
— Kevin (for weight management)
---
I had always been curious about hypnotherapy, but never had the courage to try it until I started working with Judith. I knew I had unresolved issues that were holding me back in life, and I was desperate to get to the root of them so that I could start moving forward. Judith provided a safe and nurturing environment and quickly helped me both unlock deeply buried fear and successfully let it go. After just 5 sessions, I am a much healthier and happier person!
— Carrie (in search of career)
---
I came to Judith for help with stress and anxiety and noticed a difference after just the first session. Judith made me feel safe and confident during all of our sessions and I think that's why they were so successful. Hypnosis doesn't magically get rid of negative feelings like stress and anxiety, but it helps you find the roots of those feelings so you can learn ways to manage them and not let them control your life. I'm so glad I was open to trying hypnotherapy. It's one of the best decisions I've ever made.
— Corinne (University Student) Photo of her in Ecuador with anxiety banished.
---
Judith was a kind, compassionate person that led me to understanding my habit (of smoking). She helped me to recognize why I started smoking and realize different ways to approaching a non-smoking lifestyle. She changed my life and I'm thankful.
— Susan (Production manager)
---
When I walked into Judith's office, I had no sense of direction, I doubted myself in every aspect of my life. After Judith listened to my story, we decided that hypnosis was going to be the best option for me experience, in order to heal my heart, body and mind, from anger and fear.
With her guidance, I was able to tap into deep issues that were keeping me from fulfilling my potential, I was able to forgive and let go. Judith helped me see and find my self worth, and helped me transform my life.
— Ati (Massage therapist)
---
I felt safe and free to be myself while working with Judith. She emanates light and love and I felt truly cared for while in her presence.
Thank you Judith for all your positive energy.
— Dr. Kacy B (Naturopathic physician)
---
I would wholeheartedly recommend Judith as a hypnotherapist. She is a very knowledgeable, wise coach and very kindly explained everything that was going to take place. She did not give me false hopes or try to mislead me into thinking that the Hypnotic Gastric Band (HGB) would work all by itself and would need my total commitment to the program. I appreciated her quiet method in which she did hypnosis.
I did not believe it would work, and the HGB System has worked better than I anticipated and without the usual deprivation that you feel when you diet. I attribute this to the method that Judith used and will continue to tout her praises and will freely give out her name to anyone who has had the same life time struggle with weight that I've had.
— Mary (Retired RN)
---
I received so much more than I signed up for. My work with Judith supersedes my goals with overcoming severe anxiety. It was a revelation of patterns that dominated my life hidden in my blind spots. And I am someone who considered herself quite spiritually in tune. Judith taught me that my evolution will always be an ongoing and ever-changing process, and I opened myself up to so much more about life and its necessary complexities. I gained insight, maturity, perspective, self-expansion, renewed sense of responsibility, and most of all, learning to take care of myself better. I am now so much better at handling challenging situations.
— Natasha (Marketing specialist and author)
---

[Note: When I started working with Pamela in September, she had been completely bed ridden since April 2015. The doctors could not locate any reason why Pamela was not able to walk. She decided to try hypnosis. After 2 sessions, Pamela was up and walking around with a walker. We completed her sessions in November with her goal to get well enough to go back home and to her beloved kitties. As of this posting, she is walking and will be returning home in a week. — Judith, December 2015.]
I'd recommend Judith because she is an excellent hypnotherapist and coach. SHE GOT ME UP WALKING! I hadn't walked since falling April 29, 2015. After my second session with Judith I was walking by using my walker. By week 5 I walked out to a small car and got in and out all by myself. Judith is a miracle worker!
— Pamela (finally going home)
---
The hypnotic gastric band along with a new healthy diet is working for me. I was able to trust Judith as my hypnotherapist, which gave me permission to relax and let go so that I could experience the entire process. Hypnotherapy allowed me to work through many past hurts and anger — to let go. It was amazing to me how much anger I had been carrying around.
— Margaret (Legal Shield agent)
---
Working with Judith was very helpful for moving forward after my divorce. She helped me identify what had happened and gain clarity in areas where I was feeling stuck. I have more motivation for moving forward with my life and have forgiven the hurt from the past. I also feel I have more power and energy to create a life I love. It is fun working with her and her little dog, Riley. They are both comforting for the soul.
— Scott W.
---
I'm so glad to find Judith ! She is great at what she does. I bought a package of 6 hypnotherapy and coaching sessions from her to help close some chapters of my life and move on to live my fullest life. It has changed my life completely. I see my life in a positive perspective now. She really has a special gift in her.
— Cindy L.
---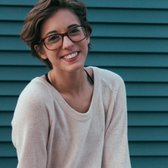 I first met with Judith when I first moved to Oregon — at the time of the consultation, I knew Judith was the person that would help guide me on my path of healing. She has such a great energy!
After the consultation I didn't see Judith until 6 months later (due to financial setbacks); but let me tell you, the work that she does is 100% worth every bit!
I saw Judith for 5 sessions, and through hypnotherapy and her guidance, I have learned to let go of past memories and feelings that were hindering me today. I was able to change my perspective; see myself in a new light with this, now, glowing confidence. I also have a greater understanding of myself and the experiences I had causing the pain in my life. It's truly remarkable. Judith is incredible!! I would also love to do other session with Judith to further my spiritual grow!
Lots of love to Judith and the amazing work that she does!
— Kaile G.
---
I originally sought out Judith for career counseling. After our free initial consultation, she recommended that I see her for hypnosis first, since I was carrying around quite a large amount of emotional baggage. Depressed, physically ill for going on month 7, and feeling devoid of hope, I eventually agreed to try it out.
If I had known then what I now know about hypnosis, I would have found Judith much earlier in my life. I have about 20 years of experience with all sorts of counseling. 5 hypnosis sessions later, I had gone from feeling hopeless and full of anhedonia to feeling interested in life, excited for the future, and much more at peace with my issues and who I am. I would have originally told you that hypnosis couldn't possibly be effective for more severe mental illnesses and existential crises–and I'm so happy to tell you that I would have been wrong. I can't believe the lifelong work that Judith guided me through in a total of 11 hours. I initially thought her prices were expensive, but now that I've realized what she does in that time, I know she drastically undercharges because she is passionate about helping people heal.
Judith is such an understanding, compassionate, insightful person, and she will tell you exactly what she thinks she can help with, and what behaviors you have that don't seem to be working for you. She offers more opinions and suggestions than a therapist might, and as someone who wants to problem-solve and think through issues, that worked really well for me. I haven't ever specifically been a dog person, but I'm definitely a Riley person, because that sweet little dog of hers is definitely part of the magic of Judith.
Whether you're a pragmatist, a cynic, religious/spiritual, or a full-on hippie, Judith has something great to offer everyone, and a very versatile and eclectic approach. You don't have to believe me. Take her up on the free consultation. It has had more of an impact on me than decades of counseling, and I'd love for everyone reading this review to get to feel as happy, healthy, and hopeful as I do now.
— Valerie O.
---
Judith and Riley (her dog) are amazing. They've helped me with so much – I've even had a massive reduction in migraines and other health concerns after some of the clearing work Judith has guided me on. Most recently she's been helping me with what's called "Spiritual Journeys"…. WOW…. she's guiding and helping me to do self-hypnosis to meet my spirit guides and reach a higher level of consciousness. Her calm voice and warm energy is so amazing! I couldn't thank you enough Judith!!!
— A C.
---
I found Judith to be helpful and a joy to work with. She has helped me better manage my anxiety. I would recommend her to anyone!
— Rebecca M.
---
I couldn't believe how much progress even just one session with Judith made towards healing some deep traumas that were really interfering in my life in a negative way. Conventional talk therapy is great but it simply cannot compare to level on which hypnosis works and the speed of the results. I am looking forward to continuing sessions with Judith.
— Hillary S.
---
She is an amazing therapist. I was immediately comfortable and she helped me with identifying problems and issues that I did not even realize affected my anxiety and over eating issue. In just a few sessions, I was able to deal with the issues and stop binge eating. She is just simply amazing.
— Christina B.
---
I highly recommend Judith she helped me with PTSD and anger issues. Life is much more calm from my point of view.
— Bev W.
---
Judith has a very warm heart and has a special enthusiasm for what she does. She genuinely cares about her clients and you can really feel that from her, in every session. Judith helped me take my life back. She helped me through many struggles, and I am now at a place I couldn't imagine possible before hypnosis. I would 100% recommend Judith, if you're looking for someone who will help you feel empowered, strong, beautiful and worthy, and help you to become the person you've always wanted to be.
— Emily N.
---
Judith has a wide range of skills and backgrounds that she draws upon during her sessions. I went in for hypnotherapy, but also got a bit of life coaching! I also liked that she gave me skills and techniques to implement at home to strengthen what was done in the sessions and continue on my own, far past when I stopped seeing her. She is a guiding beacon to show the way.
— Liza D.
---
Judith is absolutely amazing! I went to see her thinking I was in need of some life coaching, after some conversation I chose to do hypno therapy instead. I am so glad I did. I feel I am now on a path of self healing that I would not have been able to walk down had Judith not helped me remove the blocks that kept me stagnant for so many years. It is worth the investment of you! I highly recommend her services. As well as those of Riley (her precious 4 leg companion). Thank you Judith for all you have helped me accomplish inside.
Hugs,
Sally.
— Sally P.
---
Judith has helped me see myself in a whole different light, less judge mental and more confident. My life situations have not changed, but my attitude towards them has changed for the better and best, as I know now I cannot fix everyone else, but I can fix myself and I choose to work on this everyday through meditation and prayer. Thank you Judith! Oh, and Riley also!
— Dee K.
---
At the time I made my first appointment, there was so much upheaval in my life. After a failed business, divorce, & botched surgery, I changed. I wasn't just a different person physically, but mentally, psychologically & spiritually too. The strong, confident person I was before seemed to be but a faded memory. I was paralyzed with fear and had lost confidence in myself and my ability to make good decisions. I didn't know which direction to go, but I did know that if I didn't handle all that was before me in just the right way, it would not only affect me negatively, but would gravely affect my children as well. There was no question that I needed guidance & direction and I was excited at the prospect. However, the day before that first appointment I received what at the time was catastrophic news and I was beside myself. Knowing that she wasn't a miracle worker and there was nothing she could do to help with this particular situation, I almost cancelled. I didn't. And I will forever be thankful that I walked into her office that day. Upon hearing what was going on, she immediately suggested a hypnotherapy session. I was desperate and felt that it was worth a shot. I literally had nothing more to lose at this point. The results after the very first time were, to me, nothing short of miraculous. My anxiety was immediately improved and my head cleared. I walked out of there confident and able to forge through that horrific time/event in a way that I hadn't been able to in years. The results were immediate and have only continued. Judith is an amazing coach, hypnotherapist and woman. Her heart is genuine, her mind is sharp and she know what she's doing! She helped me work through so much pain, helped me to forgive those that will never apologize and work through so much of that anger that was consuming me. Thinking about my future now is exciting in a way I wasn't sure was possible any more. My gratitude is endless.
— Rosie M.
---
I went to Judith because I was awarded a free Life Purpose Hypnotherapy session at a coaches event. As a coach and healer myself, I was curious to learn about another modality for healing. In the sacred and safe space that she created, I found several pieces of myself that I had not been able to access on my own. I came away with new insight and a profound respect for the work that she does. Regardless of the current level of self-knowledge a client brings to the process, Judith offers a path to expanded awareness. She is indeed a Wise Heart.
— Joan H.
---
When I first met with Judith I was floundering in my career direction and my personal life. I was driven to make some big changes but was overwhelmed and emotionally empty. After twelve sessions I now feel equipped and hopeful about the direction I am taking my life. Judith is an exceptional woman who balances a sensitive and caring approach with practical solutions and getting *!#@ done. My time working with her has been invaluable. If I find I need more help in the future I will definitely come to back to Judith.
— Lisa F.
---
This past Spring of 2015 I was going through a very difficult time in my life. I was very depressed, didn't know how to approach looking for a career with my Master's degree, and had also been a habitual smoker for the better part of 20 years. I have known Judith for nearly six years, and she had offered hypnotherapy sessions for me in the past. I felt the time had come for me to seek help, and over the course of eight sessions, I had addressed and conquered my depression, knew what steps to take in seeking a new career in my new field, and had stopped smoking for good. Judith is fantastic in how she approaches the issues and problems of her clients, and I am forever indebted to her help. She is not only a wonderful life coach and therapist, but a dear friend as well who also injects humor into her sessions. I highly recommend her services to anyone who is going through a rough patch in their lives and is willing to work for being free of what has chained them down in the past.
— Kelley S.
---
Judith is a very understanding and compassionate person. I saw Judith for 6 sessions after a traumatic event in my life, and it really helped me get back on my feet. I felt strong, confident and empowered again. Had I not seen Judith, I strongly believe I would still be stuck in the aftermath of the event. Thank you Judith!
— Agnieszka J.
---
I recently went to Wise Heart Coaching for hypnotherapy and had an excellent experience. It was my first time with a hypnotherapist, and I not was certain what to expect, but I left feeling clear headed, motivated, happy and satisfied. I sought her services for soul work, hoping to get a better grasp on my career, and personal relationships. Judith made me feel extremely comfortable and accepted, her office is equally as quaint and calming as she is. Judith was sure to explain to me what hypnosis is, and she did so in a very compelling way which definitely deepened my understanding. She welcomed any questions I had and before starting she took the time to get to know me and ask me what I was hoping to learn and get from my session with her. All of these steps Judith took and the setting she created helped me to relax and speak easy during our session. I found that the foundation she built was very important to me and my sub-conscience, the trust we formed made it so that we could dig deeper and find answers to the questions I had for myself. I am very glad that I found Wise Heart Coaching and that I was able to have this opportunity to explore my purpose and soul with Judith. She was lovely, and I look forward to my time to come with her.
— Rebecca C.
---
I received so much more than I signed up for. My work with Judith supersedes my goals with overcoming severe anxiety– It was a revelation of patterns that dominated my life hidden in my blind spots. And I am someone who considered herself quite spiritually in tune. Judith taught me that my evolution will always be an ongoing and ever-changing process, and I opened myself up to so much more about life and its necessary complexities. I gained insight, maturity, perspective, self-expansion, renewed sense of responsibility, and most of all, learning to take care of myself better.
— Nat S.
---
Working with Judith changed my life. I saw her for eight sessions and we worked through several underlying issues, from grief to relationships to self-esteem. She also coached me in my interview process, and I am happy to say that I now have a new job! I feel stronger and more empowered than ever, and would recommend Judith to anyone in a heartbeat.
— Andrea E.
---
Coaching pushed me to evaluate myself and my relationships. Each session left me with something to think about for the coming week. I am empowered to be more direct and not apologize for things that are not my fault. I no longer beat myself up.
Judith is a fantastic coach and listener. She boosted my self-confidence and gave me a more focused outlook on life by steering me away from blaming others and showing me, instead, how I can bring about positive changes in my life.
— Alfredo T.
---
Goal Setting Testimonials
This class completely transformed me and made my goal setting skills far more effective. I set a goal to have 4 paid sessions a week and to my utter amazement, just 2 months later I have achieved my goal and my business is thriving! Money is coming in faster than I can spend it!!! Judith, your experience and insights with this topic are immense and were very helpful.
— Ben N (Noble Awakening)
---
This past spring I took Judith's Goal Setting class in Beaverton, OR and the workbook she provided the class served as a very helpful instrument towards helping us in not only setting our goals, but in realizing the obstacles and diversions we place in our daily lives which hamper achieving our goals.
The book is very fun to read (and humorous as well!), and Judith provides exercises (such as journal writing) which are meant to be thought-provoking and meditative–in that we mindfully consider what is important to us regarding not only goal-setting, but also in life. If you feel you are currently "stumped" or feel stagnant, please read this book!
PS. Violet completed her thesis on time by using the tools she learned in my class. She even added a dedication to the me. I am very touched!
– Violet (review from Amazon.com)
---
Humor, fun and right on! This book is great for getting unstuck and back on track. I highly recommend this book.
— Amy G (Aging Artfully, review from Amazon.com)
---
The Power of Goal Setting helped me to take the first steps by identifying what that first step even was. During the entire class I felt surrounded by support. I finally got organized and remembered the power of faith.
— Elaine W (Nurse)
---
Judith, between 1 and 5, I give you a 5+. I really enjoy your classes; they give me so much information and knowledge. Your goal setting class reinforced my belief in the coaching process. Finding a focus, setting a goal, planning your small steps, finding support through a coach or team, and then accomplishing your dream.
— Linda R. L (Wind of Change Coaching)
---
Judith has gathered some great resources for setting and accomplishing goals. Combined with her own stories, points of view, humor, wit, and awe — she tells her own experience of goals and we get the benefit of learning from her. It is a joy to read, as well as a great place to go to consider what goals I want to set and how I want to achieve them.
— Joseph L (review from Amazon.com)
---
The Power of Goal Setting delivers as promised — giving you the tools and ideas that bring thoughts into action. Ms. Auslander's commitment to success is evident. An asset for any coach, manager, or top performer who wants next-level results.
— Kim B (review from Amazon.com)
---
This book is practical, useful, clear and understandable. I have attended the author's goal setting class and she brings to the book the same positive and humorous view that she does in person. This book is well written and worth it — an invaluable tool for those who want to see their goals achieved.
— Marcia R, health care (review from Amazon.com)
---
The Power of Goal Setting is so easy to follow! The writing is simple, yet precise and clear. I can tell that Judith has specific goals she wants to convey to the readers. I like the fact that she uses so many examples that area easy to relate to, and she has a great sense of humor! It's fun reading! If a reader follows her directions and suggestions, she or he will gain a lot out of this."
— Yumiko F — acupuncturist (review from Amazon.com)
---
Other Testimonials
Judith, it warms me to know that others including you, continue to peel away the layers of our shell to get to the center where the love for ourselves lies. I have gained so much inner wisdom from this class. This class, Fearless Living, was better than all the self-help books that I have read, searching for answers to my life's hurdles and disappointments. This class taught me the skills to conquer many of the fears that have kept me from living my life in a positive way. I learned how complaining just advertised my fears and by asking myself "How" instead of "Why," I was able to move into using proactive solutions. It taught me how to put my past at rest and be at peace with my present. I am amazed how this class changed my way of seeing and living my life.
A paragraph in the book really summed it up for me; Fearless living is more than a happy ending. It's also about fearless beginnings and savoring the thrill of the challenges instead of shrinking from them. Live every moment. Turn loss into gain and find the courage to explore, change, and grow.
I recommend this class to everyone who wants to live without excuses and love without regret. It works! Thanks Judith for all of your insight and wisdom.
— Kay (Homemaker)
---
Judith, Wonderful workshop! Thank you so much for including me. The material really makes you have to reflect, past, present and future. You are a natural teacher.
— Merrilee (Nanny)
---
I recently completed the 10-week course facilitated by Judith Auslander for the book Fearless Living by Rhonda Britten. I was so comfortable and impressed with the manner that Judith was able to direct us through the aspects of the book as a group and at the same time allow us individually to gain the insight that will improve our lives.
For me, recognizing my wheel of fear has provided the method to put a stop to constant negative self-talk and self over-evaluation. Recognizing my wheel of freedom has become a tool to help access the joy in my moments. Thank you to Judith and Rhonda for showing me how to live fearlessly!
— Shelia (Life coach)